Travel blog
Welcome to my travel blog. My travel blog is devoted mainly to travelling, to discover the beautiful landscapes of Planet Earth.
My travel blog also talks about the environment, nature protection, animals in extinction, animals in danger.
On my travel blog, I present travel photos, animal photos, landscape photos, photos of cultural places.
My goal is to make people aware of the fragility of the Earth, the beauty of the Earth, the environment, the biodiversity.
Work of a Swiss journalist passionate about travel and the environment.
Travel Blog website
The Blog "Planet Earth is an oasis on its own with varied ecosystems that each have their place and their role to play. A planet that brings us so much and which must in turn be respected and protected." Géraldine CEO of The Origins Earth The Origins Earth -...
read more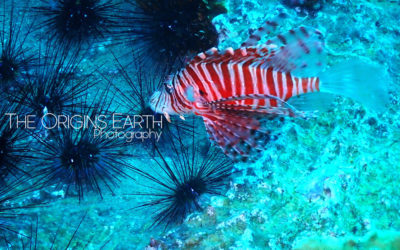 The Blog Lion Fish an invasive species in the marine environment [rt_reading_time label="Reading Time:" postfix="minutes" postfix_singular="minute"]General informationLion fish is not a threatened species but this is an invasive species. There exists two species...
read more