The Green Heart
The Green Heart is the category that deals with the ecological aspect.
It's central to all people's concerns.
Topics about ecology for travel.
Topics for everyday life.
However, it is at the heart of people's concerns.
At the moment, it is important to talk about that subject.
Natural disasters on Earth.
It is high time that everything changes and that the world is positive.
For a positive future.
An important blog section for the future of the Earth.
However, people are becoming aware of their impact.
Raise awareness of ecological aspects
She offers us so much everyday.
We must return the favour.
Furthermore, traveling with an ecological conscience is important.
For the future of planet earth.
Be on the road with me and discover my travel experiences.
With interviews, reports, photos and videos.
Furthermore, interviews and reports are also present in this section.
The idea is to present, from another angle, the main players in the protection of the environment.
The Green Heart is a page where we will experience together the reality. Let's be well informed by people who works in the field of environment.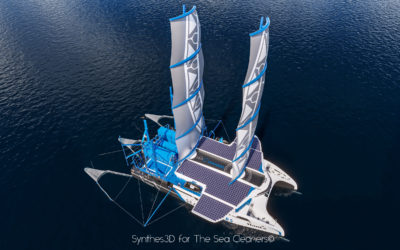 The Blog The Manta Project by The SeaCleanersThe Manta ProjectThe Sea Cleaners, a NGO, has been created in 2016 by the Franco-Swiss navigator and explorer Yvan Bourgnon. He has been traveling the oceans since the age of 8 with his parents for 4 years, and then competitions arrived. In 2015, while...
read more